BRIDGET 2nd Annual Meeting (2018 May 28th-29th), Graz, Austria
The JPND-BRIDGET second Annual Meeting will be held from 8:30 am Monday May 28th to 12:00 am on Tuesday May 29th at the "Seminarzentrum"  Building 19 – 1st floor, University Hospital Graz (Auenbruggerplatz 19, 8036 Graz). The Hospital is reachable with TRAM 7 from Graz Central Station (see maps below for details).
On Sunday May 27th: A dinner at 7:00 pm at the "Der Steirer" restaurant will allow the BRIDGET participants to gather before the start of the BRIDGET meeting next day. "Der Steirer" is famous for its local cuisine and for being "more than just a wine store". The restaurant is located right next corner of the Hotel Weitzer. 
The Tentative Agenda of the meeting is planned as follows:
Monday May 28th:

From 8:30 am until 4:00 pm, scientific meeting 
From 4:00 pm, special program visiting the Buschenschank Polz Südsteiermark, one of the best wine-growing locations in the Styria region of Austria. 

Tuesday May 29th:

From  8:30 am to 12:00 am, scientific meeting
Closing
Welcome to Graz!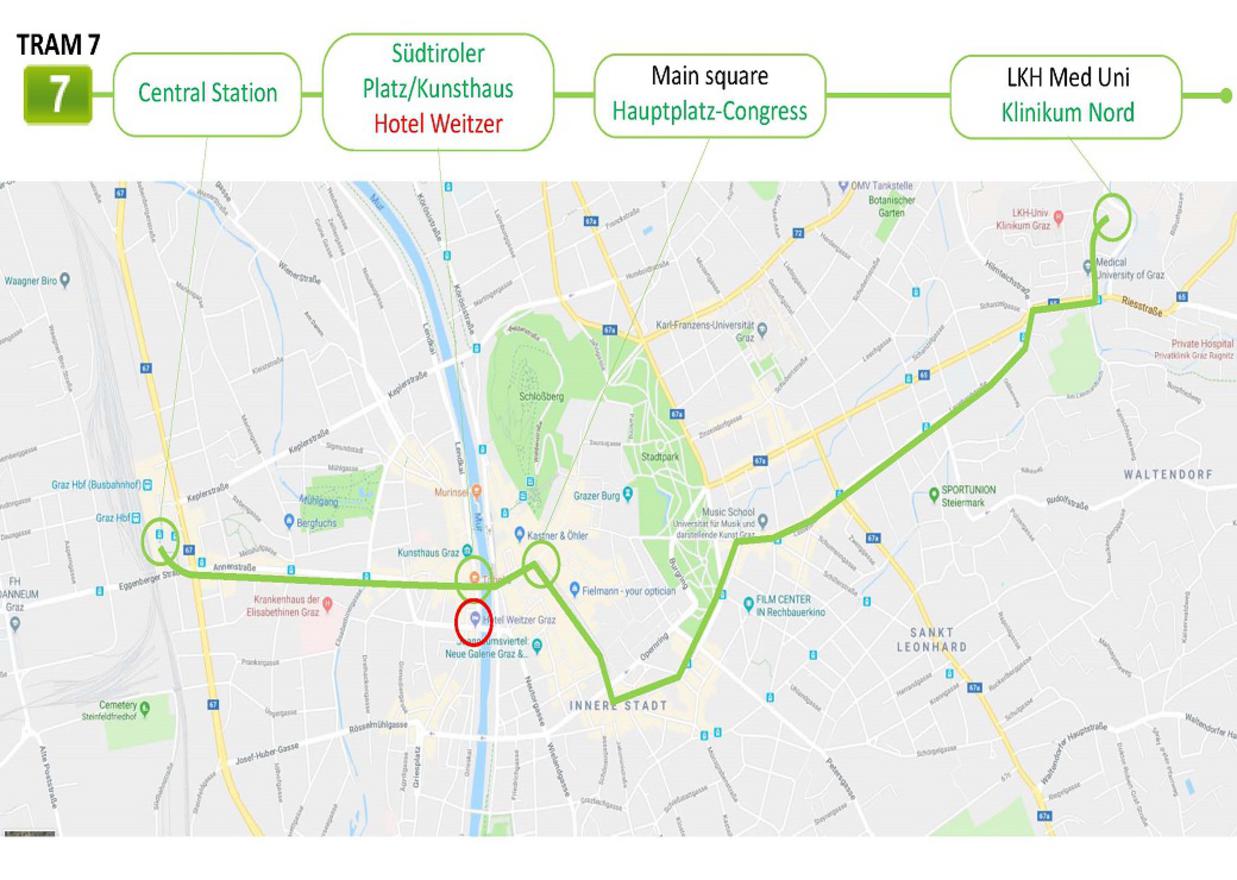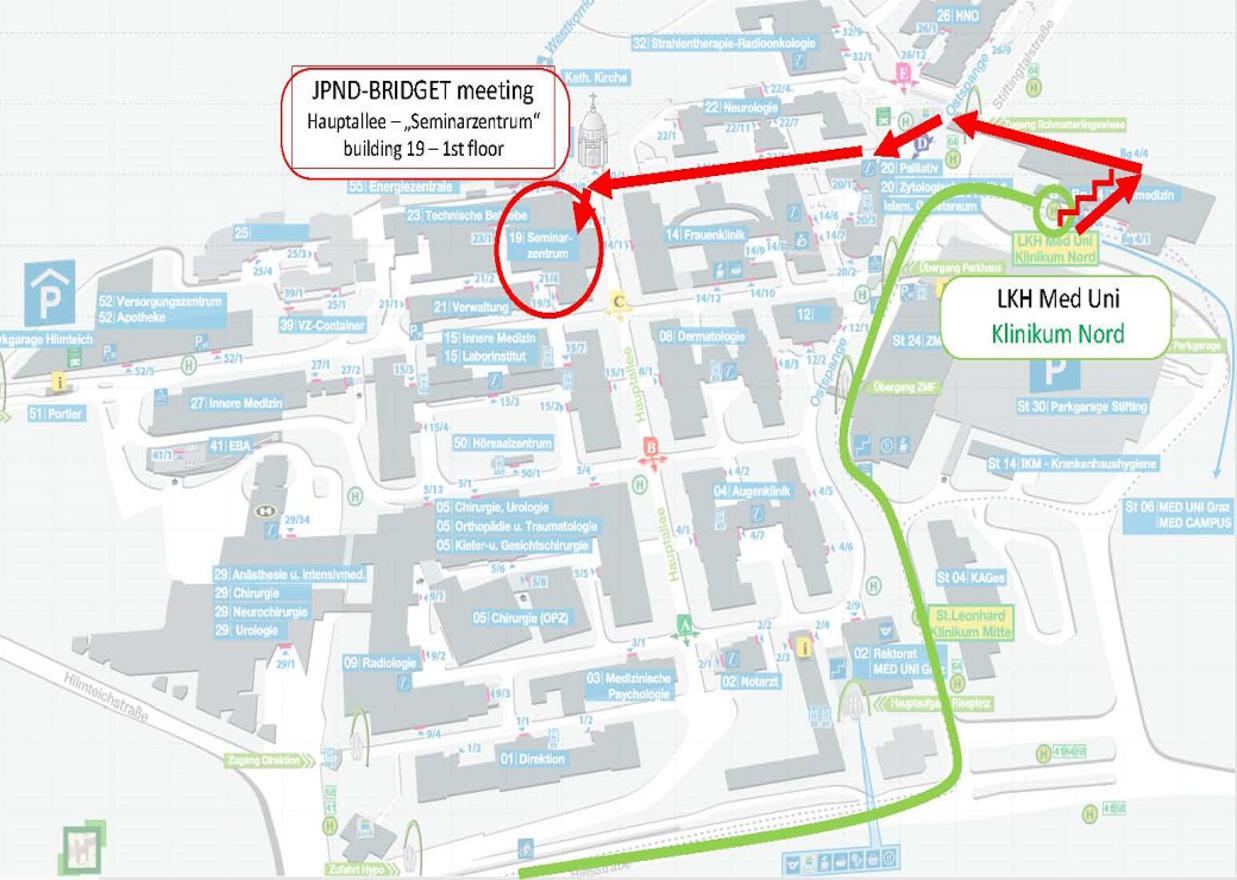 ACCOMMODATION
Please find below hotel options for the meeting:
OTHER RELATED LINKS